Shopping in Puerto Vallarta offers world-class experiences with just about everything from fine art galleries to earthy open-air markets, big-box shopping centers, and beyond.
See some more images of shopping examples:
From traditional markets to trendy shopping centers, Puerto Vallarta is an extraordinary place to find the best souvenirs, artwork, crafts, jewelry, silver, and the freshest local produce at the Farmers' Markets.
Shopping Centers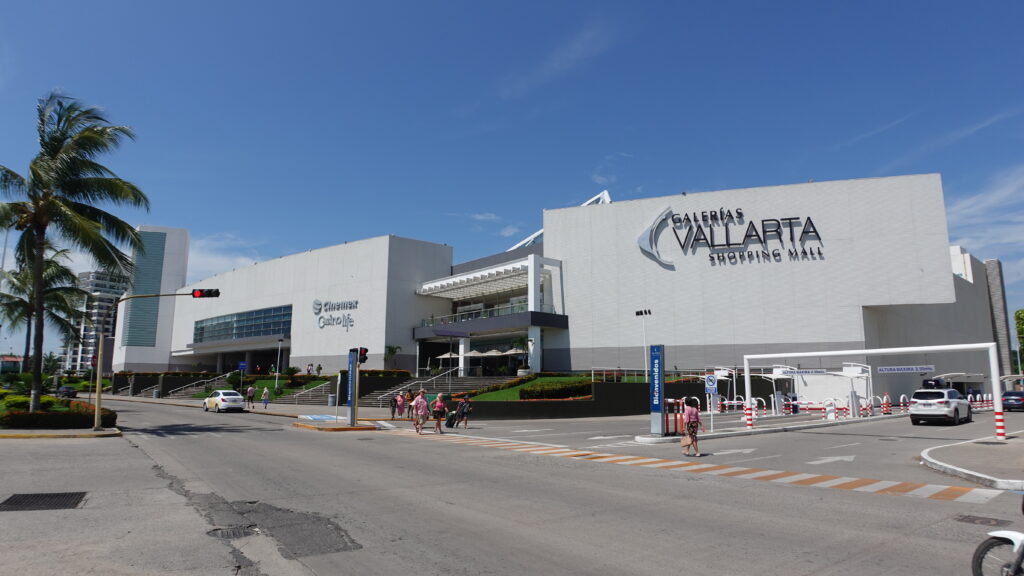 You will find stores like Cartier, Louis Vuitton, Gucci, Versace, and many more. There are also a lot of restaurants in the mall if you need to take a break from shopping.
Whether you're looking to decorate your house, grab some fresh food, or take home some handmade crafts from local artisans for the perfect souvenir, you're sure to find it here. If you want to cook up your own food, you can find fresh meats and produce at local farmers markets.
Looking to spend a day in the comfort of an indoor multilevel mall with a food court, movie theaters, and entertainment?
Malecon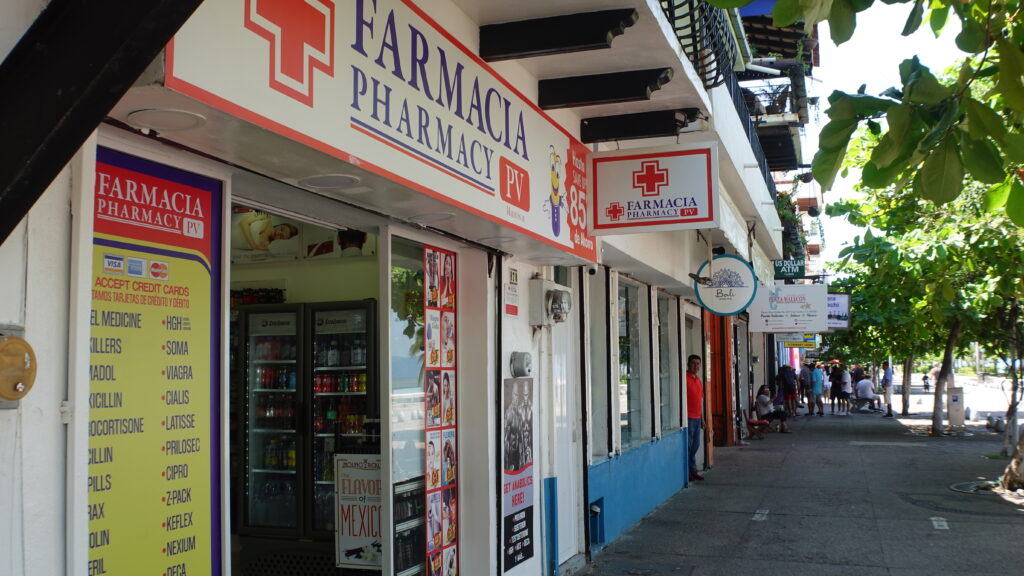 Malecón Puerto Vallarta is the city's famed boardwalk that is lined with fantastic shopping opportunities, including some of the best diamond shopping in North America. If you're looking to buy a special piece of jewelry for your beloved, look no further. You can shop outstanding fashion boutiques, handicraft shops, and souvenir stores. The Malecon also offers such unique goods as tequila, leather works, and restaurants.
Plaza Caracol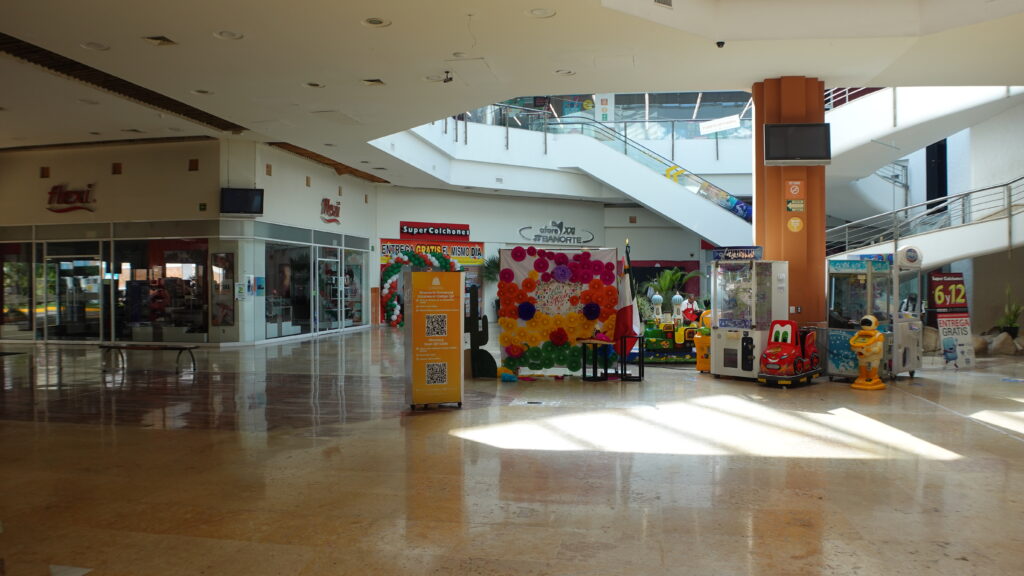 One of the oldest shopping spots in Puerto Vallarta, Plaza Caracol has been offering a wide array of shops, including a supermarket, a department store, and banks with ATMs. Plaza Caracol is popular among locals, formed around a superstore that offers discount prices on everything from sunglasses to clothing. This is a mall with dozens of small independent shops and is an outstanding place to grab souvenirs or anything else you might need. You can find beachwear, snacks, sunscreen, trinkets, shoes, furniture, homewares, electronics, and even a cell phone store if you need repairs or a replacement. Plaza Caracol is geared toward locals as much as tourist visitors.
Galerías Vallarta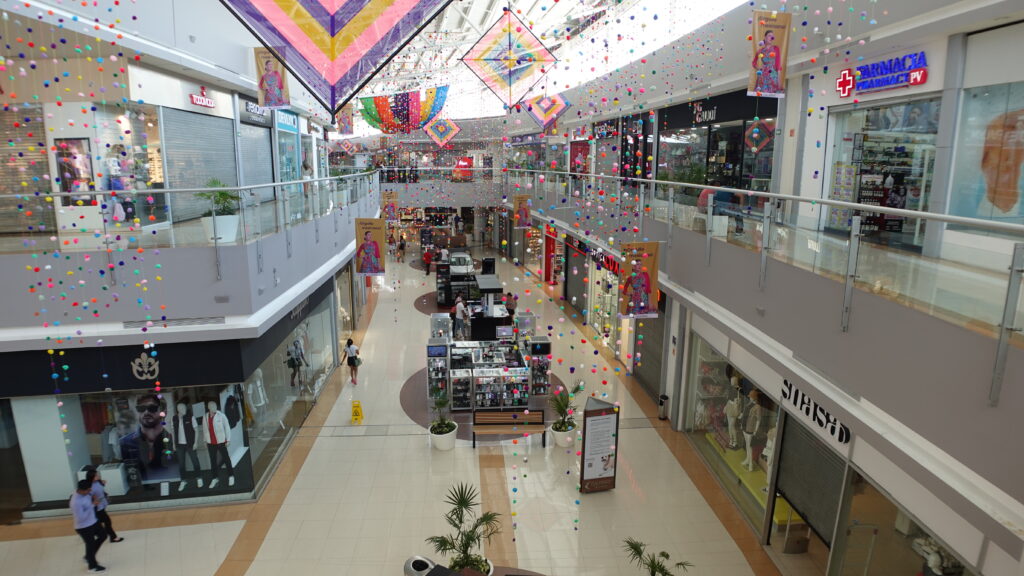 Galerías Vallarta has restaurants, coffee shops, a department store, movie theaters, and much more. Galerias Vallarta is a vast indoor mall that has everything from a casino to luxury boutiques, a movie theater, a kids' area, and other offerings. It's anchored by a luxury department store, so you'll be able to find just about anything you want with the biggest-name high-end brands all in one place. It is air-conditioned, so it's a welcome reprieve from the hot summer. You can grab a bite at the food court or sit-down eateries, and catch the latest Hollywood blockbusters in the theater. The casino has slots and table games.
La Isla: Shopping Village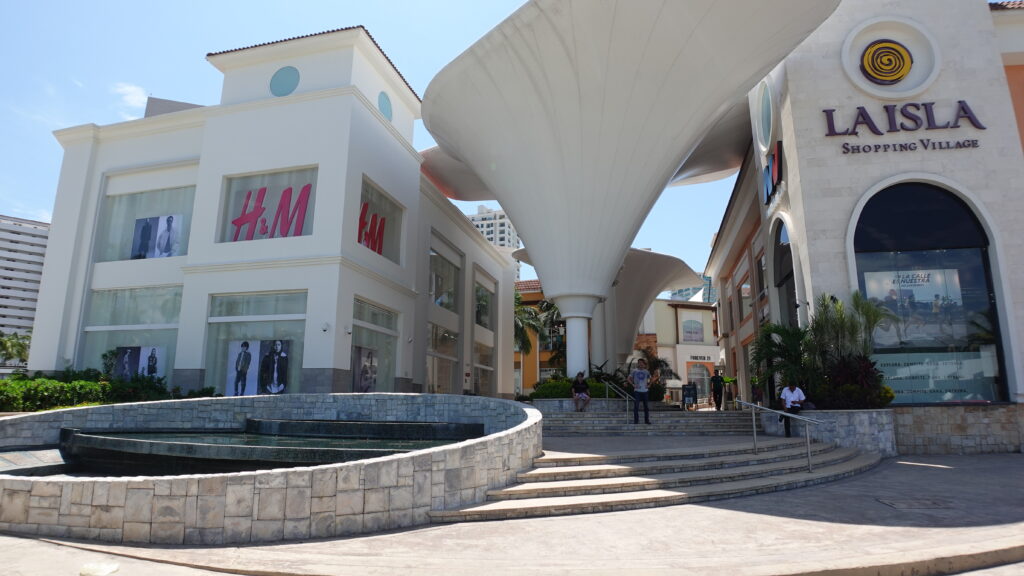 This modern plaza harbors trendy stores, premium movie theaters, restaurants, ice cream shops, pet stores, and even a hotel with an ocean view. La Isla Puerto Vallarta is a shopping village offering the feel of a city square and featuring a river and fountains in addition to over 80 shops, you can shop upscale boutiques offering the latest haute couture brands, in a lovely, relaxed atmosphere.
City markets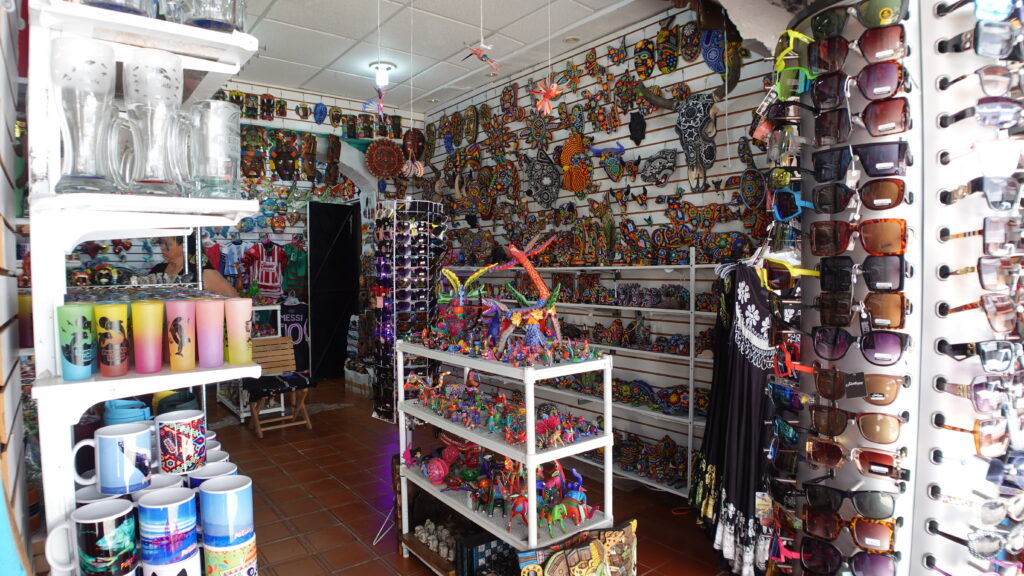 Municipal Market Located in the heart of downtown Puerto Vallarta, you can find stands with jewelry, traditional clothing, beach clothes, regional candies, and, of course, delicious local food. Cuale Island Flea Market is a shaded haven for those looking to find great bargains handcrafted artwork, clothing, jewelry, and more. Here you'll wander rows of stalls selling
souvenirs, local art, handicrafts, fresh food, clothing, and much more. It is the place
to go for great deals and an even better atmosphere, and to explore local color for the entire family.
Olas Altas Farmer's Market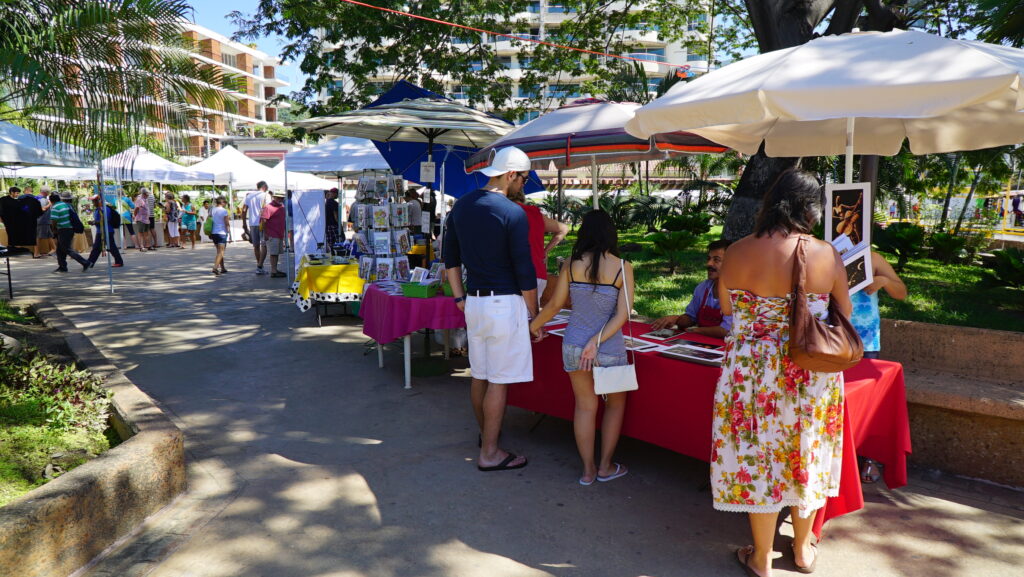 Located at The Tile Park in the Romantic Zone, Olas Altas Farmers' Market offers a great variety of organic homemade local products such as cheese, fresh pasta, bread, and honey, as well as unique clothing, handbags, artisan crafts and jewelry. Olas Altas Farmers Market offers fresh fruits and vegetables along with lots of handmade goods from across the region in the heart of the city's Old Town district. Here you can find fresh and prepared foods, enjoy live music, and explore dozens of stalls and shops filled with handmade items, hand-tailored clothing, jewelry and accessories, home decor, housewares, and other local arts and crafts. You'll be hard-pressed to walk past some of the stalls without stopping to buy some local baked goods. You can easily spend a whole day enjoying the sights, sounds, and smells of pure local culture here.
Art & Market Marina Vallarta
Marina Vallarta Thursday evening market from mid-November to mid-April 6pm to 10 pm
In Marina Vallarta you'll find this market that has grown into a culinary arts festival, also featuring clothing, arts and crafts, and live music. A great option to spend a relaxed evening with your family. Marina Vallarta offers a beautiful stretch of waterfront shopping that comes to life in the evenings from October through May with a weekly art market. During this period, the docks are lined by tents and vendor stalls offering up everything from homemade jam to handcrafted jewelry and accessories made by local artisans. You'll find baked goods and jewelry, wall art and home decor, and more. The atmosphere is like a festival with live performance artists and musicians playing free concerts. Marina Vallarta is a great place to find a keepsake in surroundings where everyone is happy and the mood is that of a celebration.
Arts and Galleries: read our other dedicated segment https://promovisionpv.com/arts-crafts-culture-in-puerto-vallarta/
Pitillal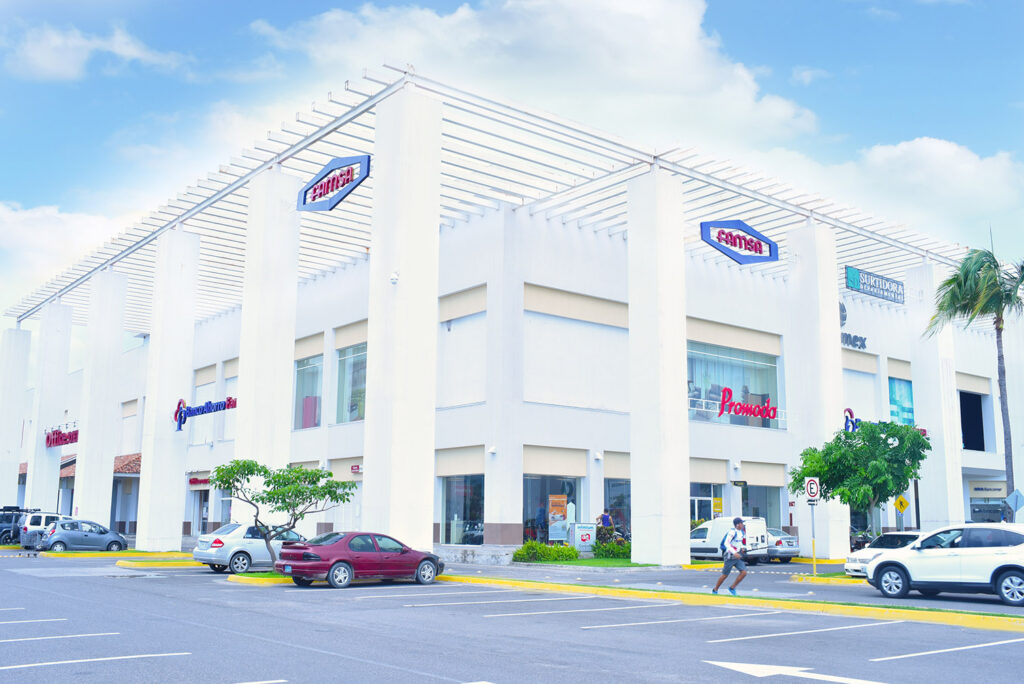 Macroplaza Puerto Vallarta is a shopping plaza in Pitillal featuring big-box stores, department stores, an office superstore, and a multiplex movie theater. It also features dozens of smaller independent shops spread across 2 floors of indoor and outdoor shopping. Whether you just want a quick escape from the heat outside or you're looking for something specific, this mall is a relaxed, casual, and popular place to wander around and spend an afternoon window shopping or looking for hidden treasures.
You will find plenty of options here to keep yourself occupied, including dining opportunities and all the latest movies at the comfortable Cineplex.
You can find galleries displaying art and crafts for every taste all over town. Walk around the streets of Puerto Vallarta and admire the local and international artists' creations, Huichol crafts featuring colorful yarn paintings depicting their cosmogony, carved wood art, pottery, jewelry, silver, masks, artisan furniture, sculptures, and so much more!
Puerto Magico Shopping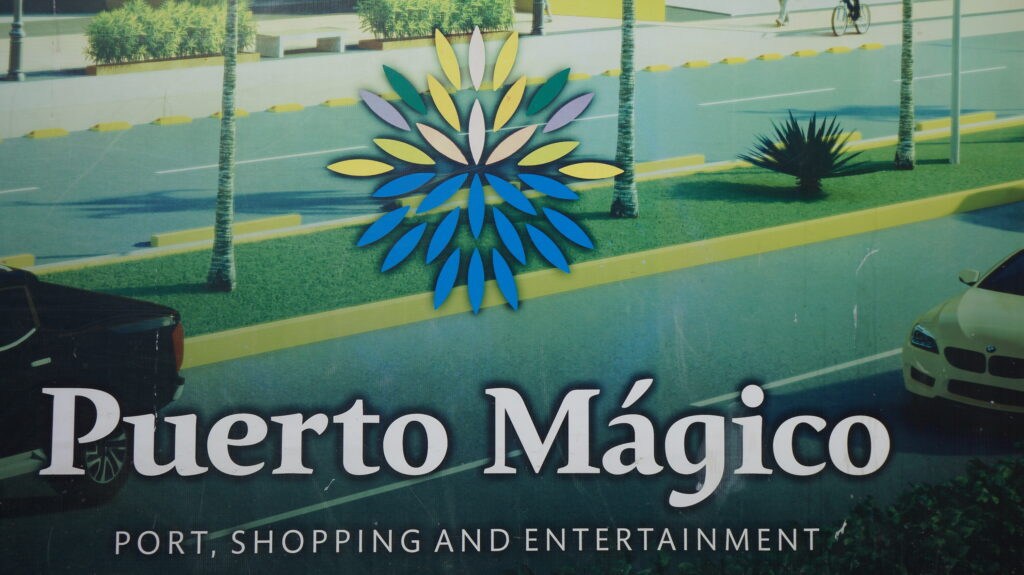 Situated in the Puerto Vallarta Cruise Port, Puerto Magico is your entrance way into Mexico. With a comprehensive and world-class tourist service, our port of excellence is the home to unique experiences showing off Mexican entertainment and culture. Touching the heart of each person who collaborates with us and to show the spirit of Puerto Magico to the world.
For that perfect gift or that perfect outfit for dancing the night away you will find a special blend of world fashion and authentic Mexican culture.
Go Shopping!
Visit our YouTube channel for more Puerto Vallarta – Riviera Nayarit videos: https://www.youtube.com/@promovision/videos