Soak up the Puerto Vallarta vibe on the Malecon, a bustling promenade lined with statues, shops and restaurants. South of Puerto Vallarta, visit the iconic Los Arcos Marine Park, a natural rock formation rising from the sea. Or take a stroll through the cobblestone streets of the Romantic Zone, which is known for its energetic atmosphere and vibrant nightlife.
Malecon Boardwalk
Puerto Vallarta's vibrant Malecon has been the town's spirit since its foundation. The iconic Malecon is peppered with sculptures by renowned artists, art and crafts galleries, shops and restaurants, and it is considered the meeting point par excellence.
Enjoy open-air performances and artistic expressions at Los Arcos amphitheater and all along its almost one kilometer boardwalk; pamper your palate at the local and international restaurants with amazing views of the Pacific, and admire the emblematic Puerto Vallarta sunsets in front row seats.
Once the sun goes down, this boardwalk that runs from at Hotel Rosita – the oldest hotel in town, founded in 1948 – all the way to the Cuale River, is filled with life and color at its many bars and clubs.
Puerto Vallarta malecon
Romantic Zone
The Romantic Zone of Puerto Vallarta, also known as Viejo Vallarta (Old Town) or Zona Romantica, is a treasure trove of charming streets, hidden gems and beautiful beaches. The intimate atmosphere of the neighborhood sets the stage for unforgettable moments and intimate connections.
Marina Vallarta
Discover the charm of Marina Vallarta, where the nautical lifestyle meets a vibrant community to create a relaxed and exciting atmosphere. Marina Vallarta promises an unforgettable experience for visitors of all interests, whether you're exploring the boardwalk, enjoying culinary delights, teeing off on the golf course or appreciating the artistic expressions.
Puerto Vallarta Botanical Gardens
The Sierra Madre mountain range has a generous diversity and tropical forests that make Puerto Vallarta an enchanting place way beyond its beaches.
The Vallarta Botanical Gardens welcomes you with a perfectly traced plan for you to explore its different sections: the Cactus Garden, with species of various forms and sizes; the Tropical Fruit Orchard with an amazing collection of oaks, wild palms and agave plants; and the Conservatory of Orchids and Native Plants, with almost 300 species native to Mexico – out of the 1000 found in the country.
When you finish visiting the greenhouses and gardens, you can walk deeper into the forest, cross the hanging bridge and admire the magnificent trees that inhabit the area.
Make sure to visit after your hike its souvenir shop, and nursery to get your favorite plants, as well as its renowned restaurant with amazing views of the Sierra Madre.
Botanical Garden in Puerto Vallarta
Cuale River Island
A big part of Puerto Vallarta's cultural and artistic scene takes place in its Cultural Center, located at the eastern tip of the Cuale River Island. Events, art exhibitions, musical evenings, poetry and literature attract locals and visitors alike.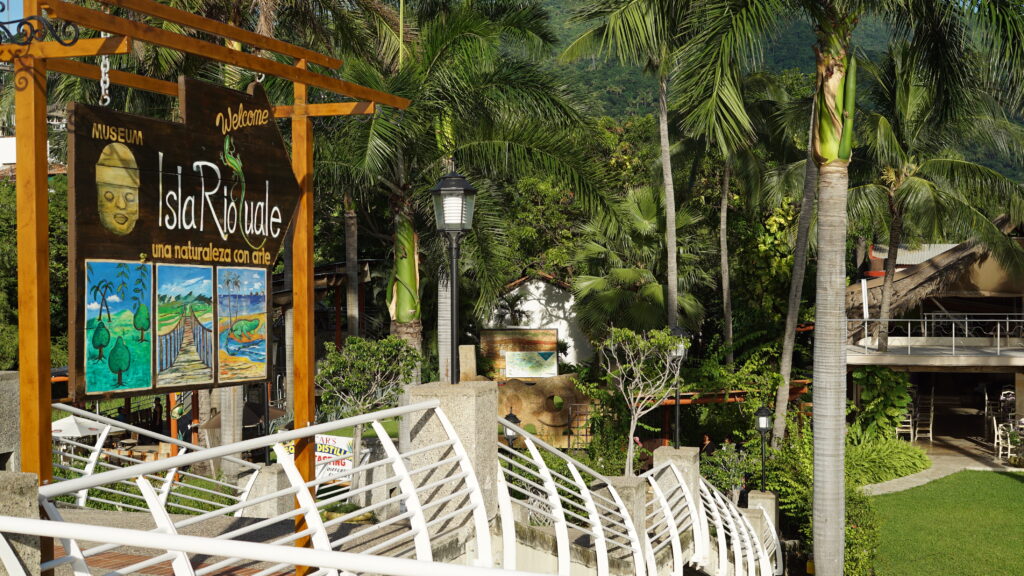 The Cuale Cultural Center offers painting, sculpture, dance, drama, and music workshops, as well as free access to the Cuale Archaeological Museum, exhibiting the archaeological findings in the area and general information on Mesoamerican history and art.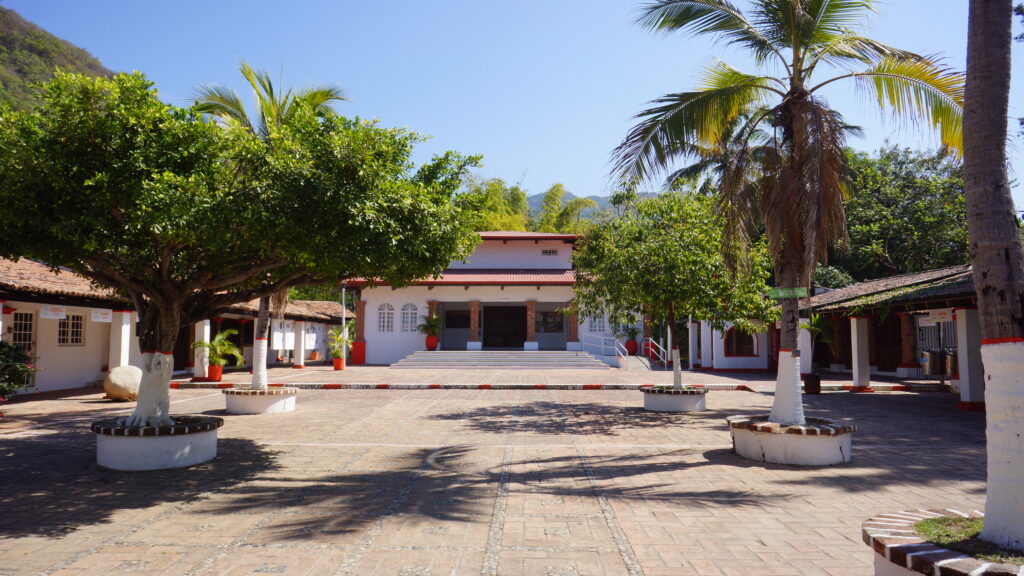 Culture in Puerto Vallarta
Since it was founded, Puerto Vallarta has been a destination rich in history, traditions, art, and culture. As the town kept expanding, so did the cultural offer, with galleries dedicated to exhibiting local artists, and places to enjoy art performances, shows, and music. Nowadays, Puerto Vallarta is host to different national and international music, film, and drama festivals every year.
Art Galleries
Puerto Vallarta is known for its cultural and artistic heritage, and for constantly promoting events and exhibitions that have placed this city on an international cultural level. Different downtown galleries collaborate with renowned Mexican and foreign artists, to put together incredible painting, ceramics, blown glass and sculpture collections, as well as other artistic expressions.
The weekly Art Walk actively contributes in making art available to both visitors and residents. So make sure you participate on your next visit. Take a look at our directory and start planning your next cultural tour around Puerto Vallarta.
Art Galleries in Puerto Vallarta
Huichol art
Huichol cosmology is present in every art piece that is made by this ancestral indigenous community, and so deities, rituals, visions, chants, and elements of their daily life are imprinted into them. The relevance of this culture is treasured and zealously preserved in different parts of the country. In Puerto Vallarta you can find many Huichol crafts and galleries that feature colorful art pieces from this ancestral community.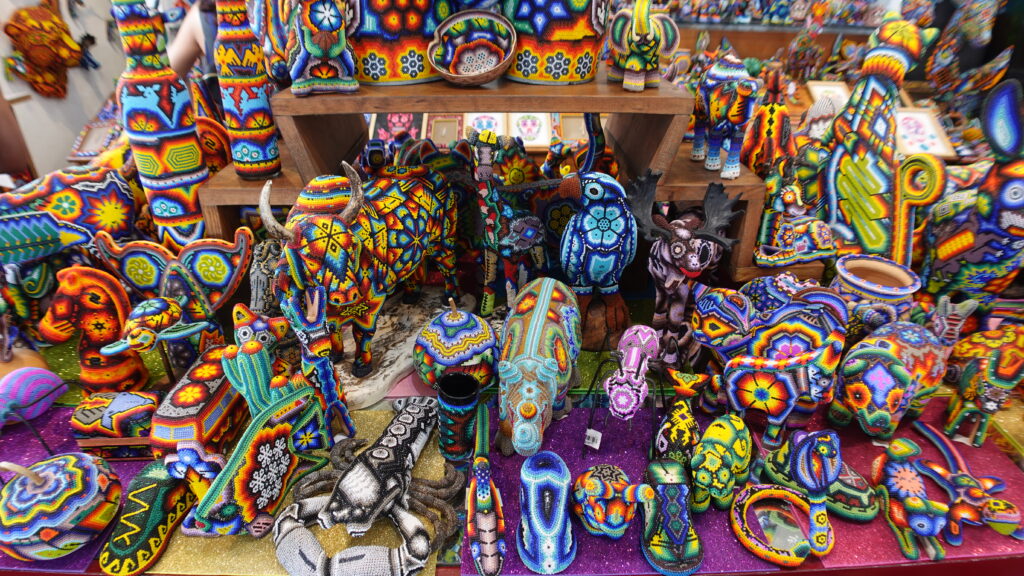 There is fascinating Huichol art made with multicolor yarn or beads, depicting snakes, deer, eagles, jaguars, maize, suns, and fire. You can also admire sacred objects such as prayer bowls with animal details and fretwork, where they deposit their prayers to their gods, or the Eye of God, a woven geometrical design on a wooden cross, used for protection.
Huichol Art in Puerto Vallarta
Sculptures and street mural art
Puerto Vallarta captivates the heart of everyone who visits, and proof of this is that the bay has become a favorite inspiration site for many great artists, both national and international.
Among this display of talent, you can find the sculptures that embellish the Malecon and different parts of town, which capture the eye of professional photographers and enthusiasts. Discover outstanding artwork like Triton and Siren by Carlos Espino, The Roundabout of the Sea by Alejandro Colunga, In Search of Reason by Sergio Bustamante, or the iconic Boy on the Seahorse by Rafael Zamarripa, just to name a few.
Walk around the city's streets to admire the murals featuring iconic figures such as Frida Kahlo or Einstein, which have become part of the urban landscape and one of the most recent and favorite tourist attractions.
Sculptures and street mural art in Puerto Vallarta
Walking around the town's picturesque streets
The streets in Puerto Vallarta are filled with details found in every corner, from artistic expressions such as the already mentioned sculptures and mural street art; vendors selling traditional local ice cold beverages called tuba and tejuino: the first one prepared with coconut milk and apple vinegar served with diced apple and walnuts, the second one consisting of fermented corn and a dash of lemon, with a sweet and sour taste; to open-air performances and musicians that enchant visitors with the sound of their violins, guitars and accordions. And the list could go on and on.
After strolling through the streets of Puerto Vallarta, you'll definitely want to sit at a laid-back café or at a trendy bar to try their latest creations, or eat at a restaurant with tables out on the sidewalk, try the local delights and enjoy the to and fro of this fascinating beach town.
Culture in Puerto Vallarta
Towns near Puerto Vallarta
Puerto Vallarta is a haven for all types of travelers, and due to its location is more than just a beach destination. With so much to explore in its surroundings, go farther and make your trip even more interesting with emblematic nearby towns rich in history, alluring architecture, friendly people, traditional cuisine, all embraced by impressive mountain landscapes. Make some time on your schedule for this getaway.
You'll be amazed by all the cultural diversity that you'll find.
San Sebastián
San Sebastian is a hidden gem located an hour and ten minutes from Puerto Vallarta, at the foot of the Sierra Madre mountain range. You can easily tell you are leaving the beach as soon as you notice how the temperature drops. This beautiful and traditional place is a Magical Town filled with history and enchantment. You'll feel as if you're traveling back in time.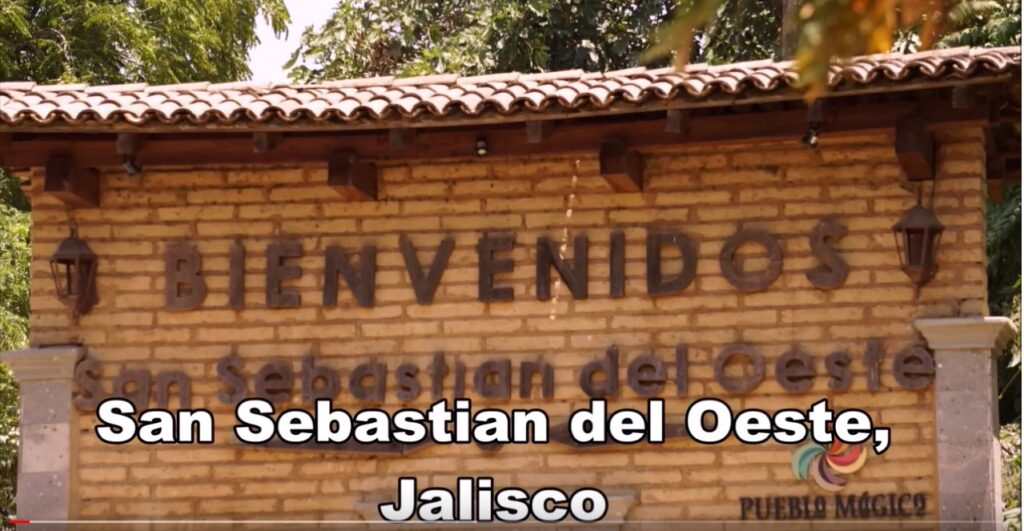 Walking around its colorful streets surrounded by nature is a great way to start your day. Then, sit at one of the cafés in the main plaza and enjoy local delights. Be sure to try raicilla, a distilled spirit locally produced in almost every town in the mountains.
But if you're in for a bit more adventure, go horseback riding, take a coffee tour, or rent an ATV and visit El Cerro de La Bufa, a hill on the outskirts of town where you can enjoy a majestic view of the mountains. Also, Haravéri Botanical Garden, the second national garden that protects cloud forest, is a must-see in San Sebastian.
San Sebastián del Oeste
El Tuito
El Tuito, is an authentic colonial village embraced by the Sierra Madre mountain range, just 45 minutes south of Puerto Vallarta. Its name derives from the nahuatl language meaning "beautiful small valley". Due to it being 2,500 feet (762m) above sea level, the temperature is cooler and less humid than in Puerto Vallarta.
Walk along its cobblestone streets and make sure to take lots of pictures outside its old adobe buildings full of historic charm. Afterwards, visit the main square, where the locals gather to sit, relax, and talk.
If you want to savor authentic Mexican food, El Tuito has restaurants with great Mexican food with fresh corn handmade tortillas. The town is also known for its delicious dairy products, such as Panela cheese, and the famous raicilla.
El Tuito
Mascota
Mascota is another magical place where you will travel back in time. Its name means place of deer and snakes. It is located north of Puerto Vallarta, an hour and a half away. It is a beautiful, picturesque town with a couple of interesting museums, a church by its main square, shops with local delights and delicious restaurants. Make sure to try their sweets and biscuits made with regional fruits.
Mascota has plenty of places to visit nearby, such as the Corrinchis Dam, the Juanacatlan Lagoon, the village of Yerbabuena, El Molcajete Volcano, El Maipais petrified fields, and El Rincon de Ixcatan waterfall. You can start early and visit some of them on the same day, or plan a day for hiking, fishing, mountain biking, or horseback riding, and enjoy the stunning natural scenery.
Mascota Jalisco
Talpa de Allende
Talpa de Allende is approximately over 2 hours from Puerto Vallarta. The town was founded in 1599 at 4000 feet (1200m) above sea level, embraced by the majestic mountains of the Sierra Madre. The town revolves around its church, Nuestra Señora del Rosario, a large 18th-Century European-style basilica. Every year, on four different festivities, this church receives hundreds of thousands of pilgrims that visit Talpa's tiny Virgin statue, also known as "La Chaparrita", which they believe has healing powers.
Wandering through the streets of Talpa is the best way to enjoy the town and its quiet, picturesque streets. Make sure to visit the local market to savor authentic Mexican dishes. The statue of Christ the King at the top of the hill is worth visiting to enjoy a gorgeous view of the valley and the town. And if you're into serious hiking, the Maple Forest on the outskirts of Talpa is a must.
Puerto Vallarta Tours & Activities
The great variety of activities that you can enjoy in Puerto Vallarta cover water adventures such as boat rides, flyboard, windsurf, diving, and swimming with dolphins, as well as riding through its tropical forests on ziplines or rappelling down a river. Which one will you pick?
Extreme Sports
If extreme adventures and adrenaline-filled activities are your thing, Puerto Vallarta offers the best options for you to spend a thrilling vacation.
Enjoy speed on the high seas aboard an inflatable boat, cross wild territories driving an ATV or RZR, wander through the Sierra Madre mountain range on a horse or a bike, or descend from its mountain tops on a zipline. Cross El Jorullo – the world's longest suspension bridge – and parasail or skydive to admire the bay from the sky.
Extreme Sports in Puerto Vallarta
Tournaments
Puerto Vallarta hosts top level sports events that offer assistants the opportunity of attending renowned national and international tournaments all year-round.
Some of this competitions are: Mexican Beach Volleyball Open, Puerto Vallarta Open, Down Puerto Vallarta,International Fishing Tournament Puerto Vallarta, among many others.
Tournaments in Puerto Vallarta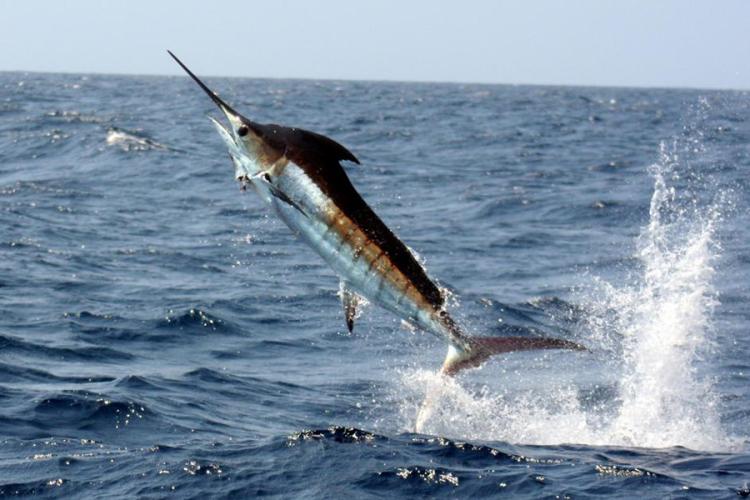 Horseback Riding
Riding a horse through the Sierra Madre mountain range is a not-to-be-missed experience when in Puerto Vallarta. Plan a day to visit the fascinating rivers and waterfalls or venture into riding in the mountains to admire the best views.
Take a look at the certified tour operators that offer this activity.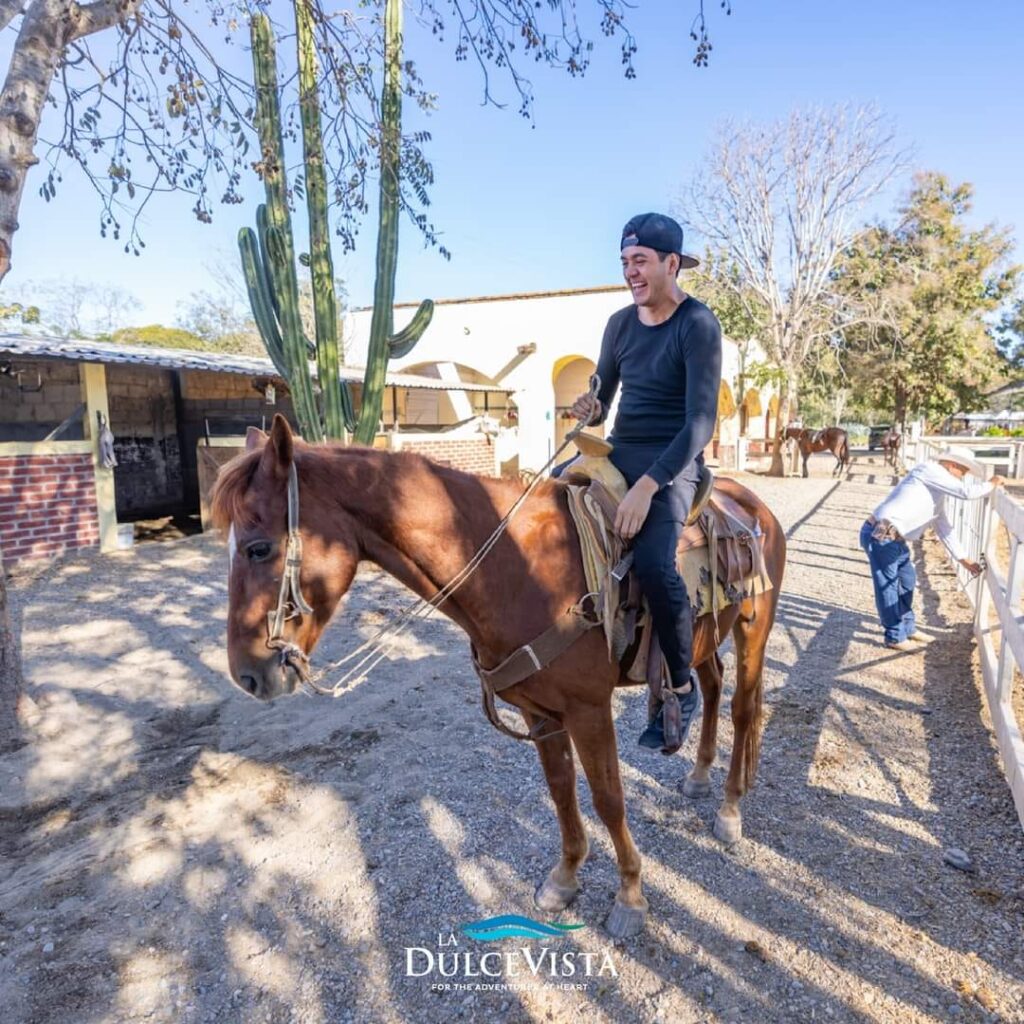 Horseback Riding in Puerto Vallarta
Hiking
The best part of hiking is that you'll get to know a bit more of Puerto Vallarta at a minimum cost; you'll only need comfortable clothes, sunscreen, insect repellent, a water bottle and a light snack.
Nature lovers have a variety of options when it comes to practicing this activity. Some of the best trails include: the Cerro de la Cruz Lookout to witness the sunrise over the mountains and the magical Puerto Vallarta sunsets by the beach; the trail to Colomitos through the mountain to arrive to this famous and enchanting beach; and the Palo María River that offers an irregular trail to arrive to its refreshing waterfall and lagoon after the hike.
Hiking in Puerto Vallarta
Ziplines
Puerto Vallarta's lush, natural beauty is fascinating and provides the opportunity to explore the surroundings with an extra dose of adrenaline. Steep mountains, rivers, and waterfalls are the scenarios that'll frame your adventure whilst you're flying over the treetops.
Many of the certified companies that offer zipline tours include horse or mule riding for a steady trek into the tropical forest, where an exhilarating day awaits.
Ziplines in Puerto Vallarta
Rappel
Rappelling down majestic waterfalls in Puerto Vallarta is an adventure meant only for the bravest. A tour operator can lead the way, oversee and provide the proper gear, while you explore the Sierra Madre forests and Eco parks that offer activities such as crossing suspension bridges hundreds of meters above the ground, refreshing river dips and so much more.
Rappel in Puerto Vallarta
Surf
Puerto Vallarta's beaches are ideal for swimming, but if you want to practice your surfing skills, there are excellent options in Yelapa, Quimixto, all the way to Mismaloya, as well as Marina Vallarta. These beaches are perfect for surfing, with amazing waves from the Pacific and ideal temperatures.
Surf in Puerto Vallarta
Swimming with wild dolphins
Few experiences can be compared to swimming with dolphins in their natural habitat, and in Puerto Vallarta a great number of them can be found. Learn more about these friendly mammals, their behavior and social organization, while you skim across the water holding their fins.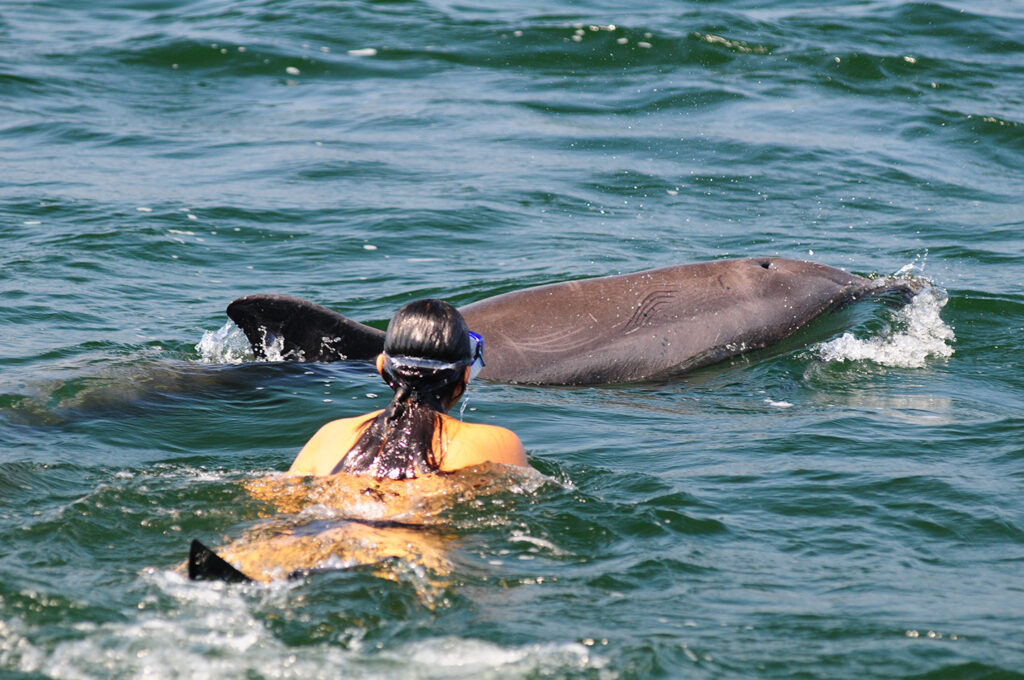 Dolphins are social animals that enjoy interacting with humans, and in Puerto Vallarta their wellbeing is a priority, so you can be sure that this experience and all certified activities are safe for both you and them.
Swimming with wild dolphins in Puerto Vallarta
Scuba Diving
In Puerto Vallarta you'll find extraordinary places to dive, whether you're already been certified or it's the first time you do it. Experts will lead the way through the depths of the sea and you're sure to find remains of shipwrecks, coral reefs full of marine life, natural reserves and underwater caves.
You can admire the underwater rock formations known as "The Churches", due to their similarity to cathedral pillars, found in the dive site at the picturesque village of Chimo; immerse into the deepest area in the bay at more than 1500 feet (450m) at Los Arcos Marine Park and discover its famous Devil's Canyon, whilst you swim along stingrays and marine turtles; or be amazed by the sight of the Princesa Vallarta shipwreck, close to the Mismaloya beaches.
Scuba Diving in Puerto Vallarta
Jet skis and wave runners
Jet skis and wave runners are just pure fun, and in Puerto Vallarta you'll find many options to ride the ocean and admire the stunning scenery.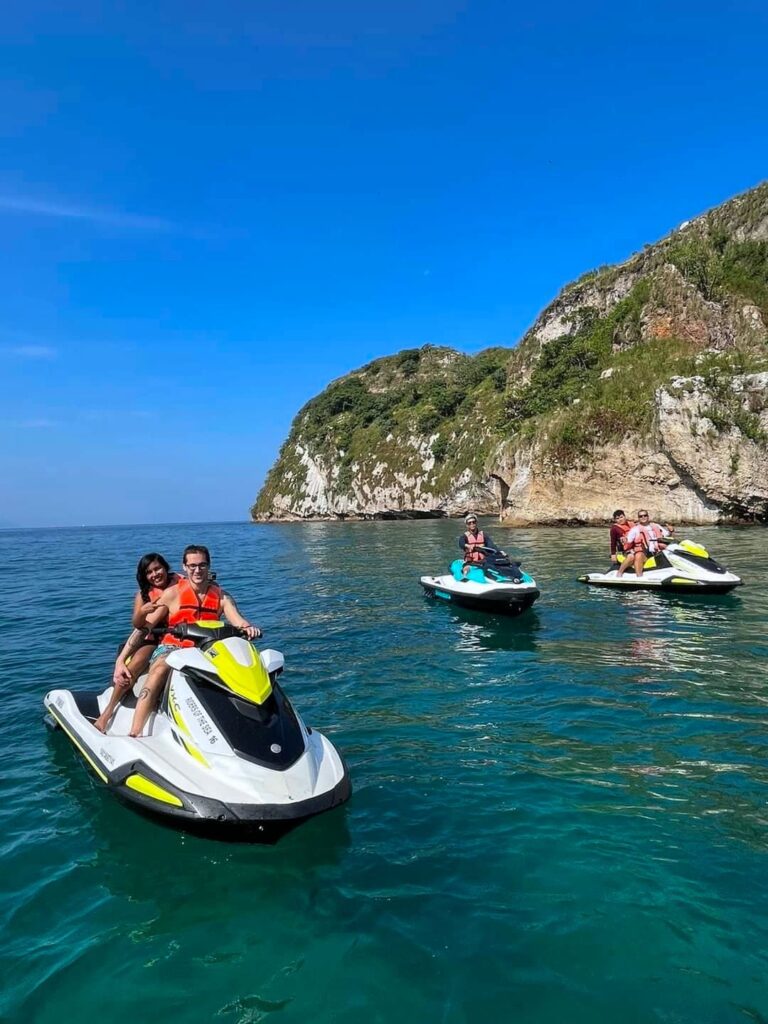 A jet ski offers, beyond the adventure, an experience for the senses. It's one of the safest water sports and does not require great technical skills, you only really need to place it in the water and ride it, even in high seas. Their stability makes it easy to maneuver and ride the waves.
Jet skis and wave runners in Puerto Vallarta
Flyboard
Flyboarding is a fun and extreme sport that challenges your balance and control. Once you master the first phase, you'll be able to perform freestyle tricks and spins some meters above the water, which makes it even more thrilling.
Are you ready to fly high above the Pacific? You will find instructors and providers of this amazing activity along the coast of Puerto Vallarta.
Flyboard in Puerto Vallarta
Skydive
Fun starts the moment you board the plane that'll take you 9,800 feet (3000m) above the ground to make this exciting jump equipped with a parachute, a double harness, and a guide that will tell you all about this activity that should be on your bucket list on your next visit to this destination.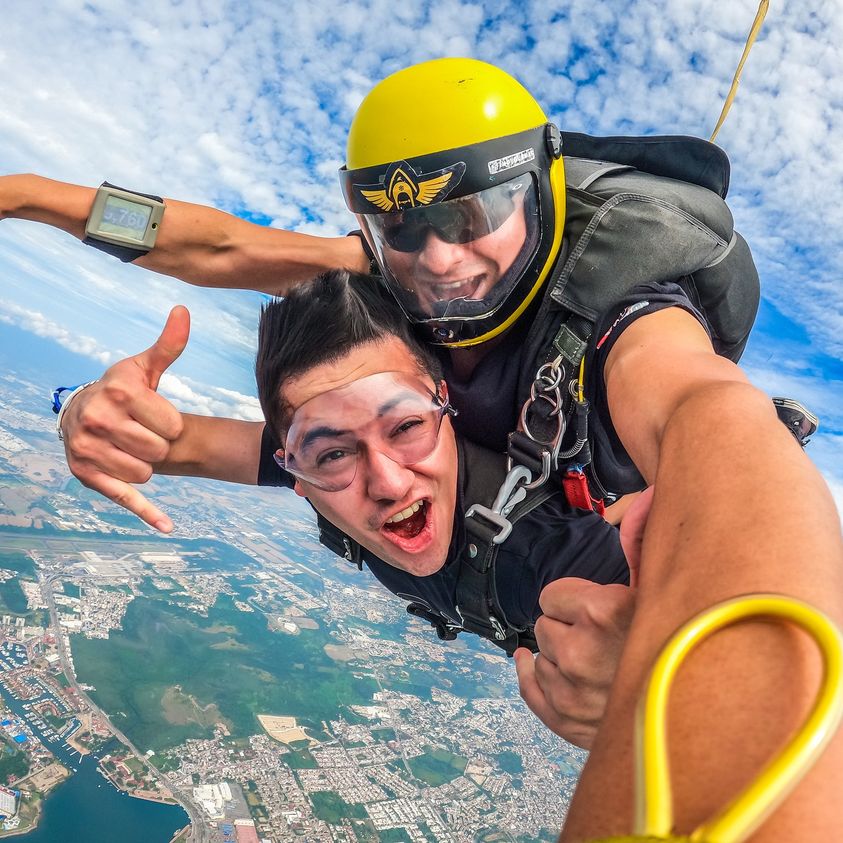 Imagine free falling for 45 seconds at an approximate speed of 120 miles per hour (193km). Then, after this hallucinating experience, open your parachute and fly over Puerto Vallarta to end up landing softly on the beach.
Skydiving is the perfect way to enjoy Puerto Vallarta from above and be enchanted by the beauty of the bay embraced by the Sierra Madre mountain range.
Eco adventures Puerto Vallarta
Puerto Vallarta is home to stunning natural sceneries that amaze anyone with its beauty and wide biodiversity that can be found in protected sites and ecotourism areas, where you can connect to nature and admire stunning landscapes.
Whale Watching from mid-December to mid-April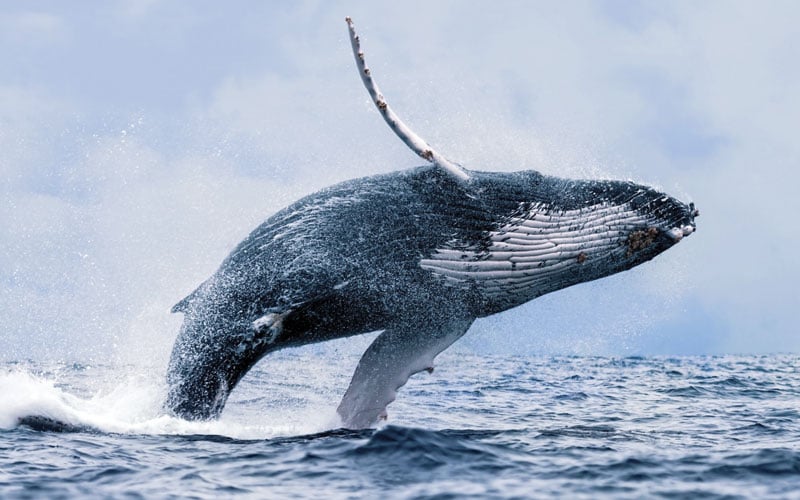 Take a look at the list of activities that you can find in this destination to live its natural charm at its best.
Sea Turtles Protection and Releasing Program https://promovisionpv.com/sea-turtles-protection-and-releasing-program/
Los Arcos Marine Park
Located in front of Mismaloya beach, Los Arcos Marine Park is a natural paradise where you can practice scuba diving and snorkeling and discover the abundant marine life found in its depths, due to its light ocean currents that allow great visibility even at more than 1500 feet deep (480m aprox).
If you want to take your scuba diving experience to the next level, make sure to book a night dive tour, with one of the most incredible and unforgettable underwater experiences.
Los Arcos is also an ideal place to practice stand up paddle and kayak, and explore the caves formed around the huge granite rocks that emerge in the middle of the ocean.
This protected area is a natural habitat for many marine birds, such as blue-footed boobies, parrots and pelicans, among others. At the bottom of the sea, its reefs are home to multicolored fish including clown fish, puffer fish, stingrays and octopuses.
Los Arcos Marine Park in Puerto Vallarta
Botanical Gardens
This incredible area dedicated to the conservation and exhibition of exotic plants from Mexico and the world is located just 30 minutes away from downtown Puerto Vallarta, heading south towards Barra de Navidad. It has been voted 5th place among all Botanical Gardens in North America in USA Today's 10 Best Readers' Choice 2019.

Opened in 2005, this extraordinary garden covers an area of 46 acres and is protected by Friends of Vallarta Botanical Gardens, A.C. in collaboration with the United States. Nowadays, it is one of the most important tourist attractions in the region, offering the opportunity to observe and admire the beautiful birds that visit every day, and swim in the Horcones River's crystal water pools, just a few steps away.
The garden has an astounding collection of orchids, as well as oaks, bromeliads, agave plants and wild palms.
Botanical Gardens in Puerto Vallarta
El Salado Estuary
This estuary is a national protected area that has flourished as one of the main ecotourism attractions in Puerto Vallarta thanks to the dedicated work of biologists and caretakers of the place. It is the only urban estuary in Latin America, covering 168 acres with mangroves and marshland, offering the amazing adventure of meeting the American crocodile and learning more about its habits and cares.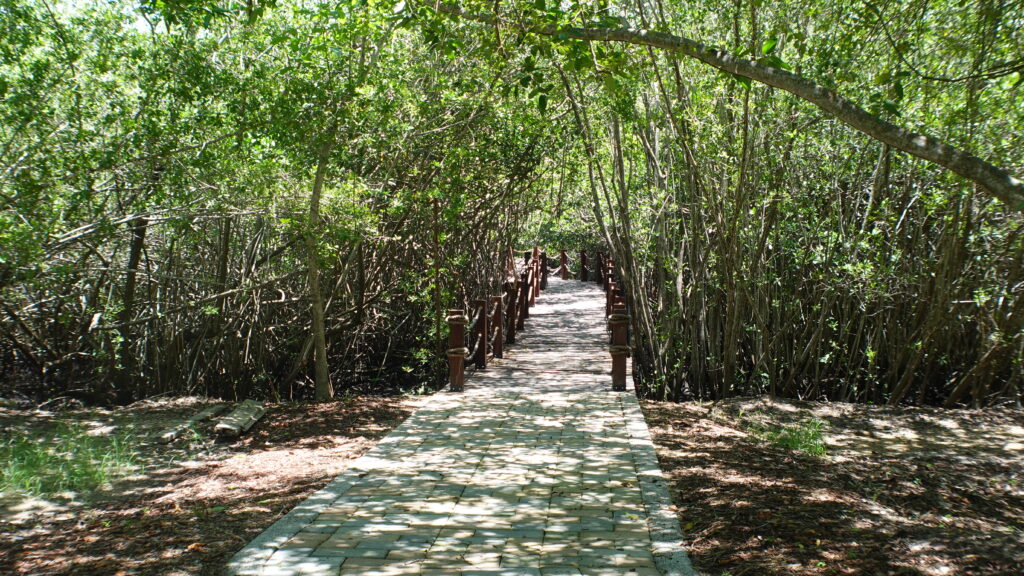 It is of great importance to the climatic balance of the zone because the mangroves that grow here serve as a shield from the intense waves of the ocean during hurricane season. It´s also a vital part of the area's ecosystem because it produces and regulates food for almost every species that inhabits the bay
Its fascinating fauna is comprised of 29 types of amphibians and reptiles, such as the American crocodile and the black iguana, crustaceans like the fiddler, stone, and mouthless crabs, as well as 10 kinds of mammals, like adorable raccoons and opossums.
The guided tours will take you on a boat across the canals filled with flora and fauna, and the opportunity of walking on a dock surrounded by different types of mangroves.
El Salado Estuary in Puerto Vallarta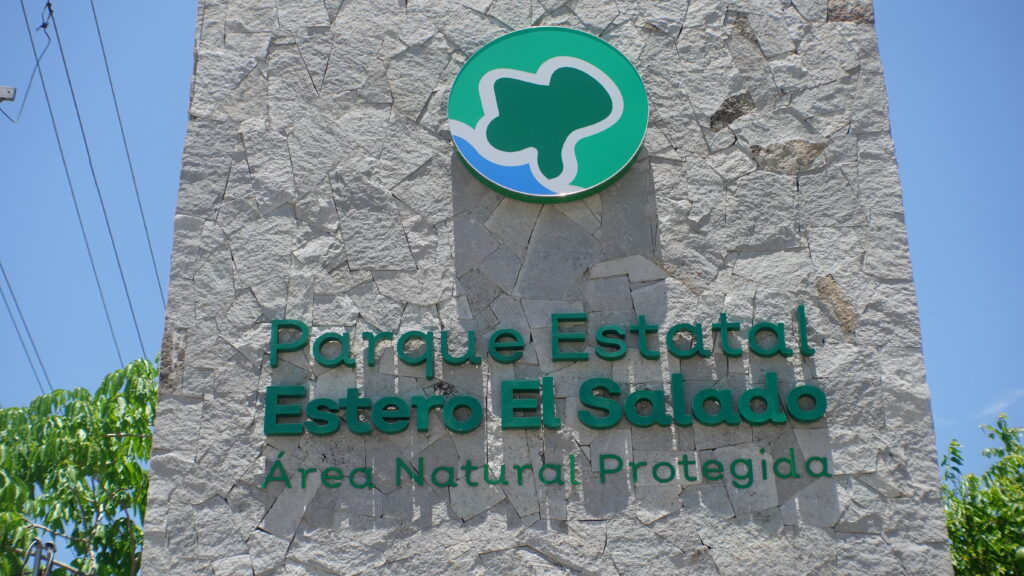 Palo María Waterfall
Formed by the Palo María River, this waterfall is a must stop during your visit to Puerto Vallarta. To get there, you have to walk approximately 15 minutes following the river through the jungle. The effort gets paid off once you encounter its crystal-clear waterfall and the various pools formed at its feet where you can dip and refresh after your hike.
The best time to visit is during rainy season, when the river and waterfall are abundant and most impressive.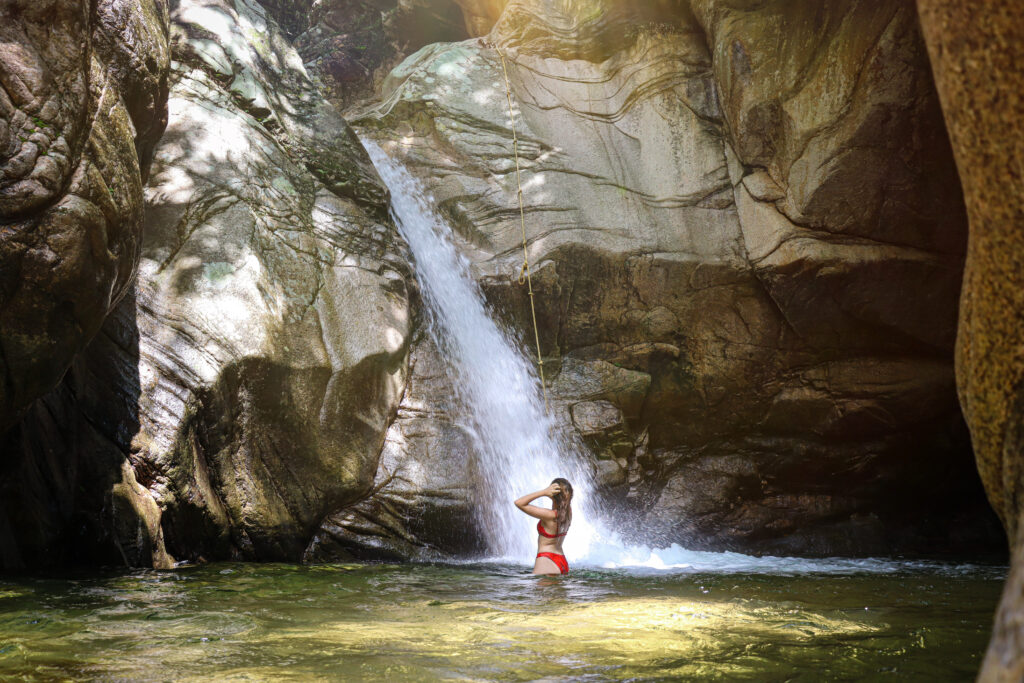 Mariachi
Visit and Subscribe to our YouTube Channel for more Puerto Vallarta – Riviera Nayarit videos: https://www.youtube.com/@promovision/videos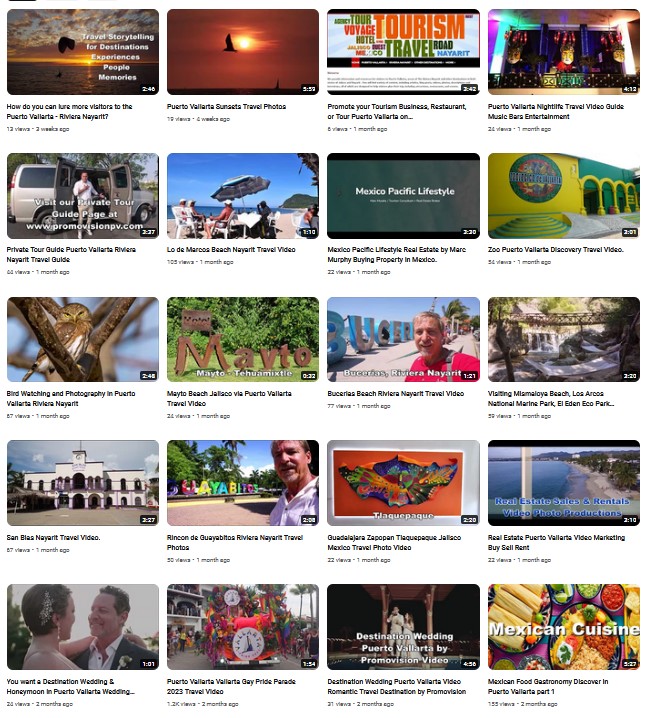 More Cultural Events
Versalles The NEW "IN" neighborhood, restaurant list, Puerto Vallarta https://promovisionpv.com/versalles-the-new-in-neighborhood-restaurant-list-puerto-vallarta/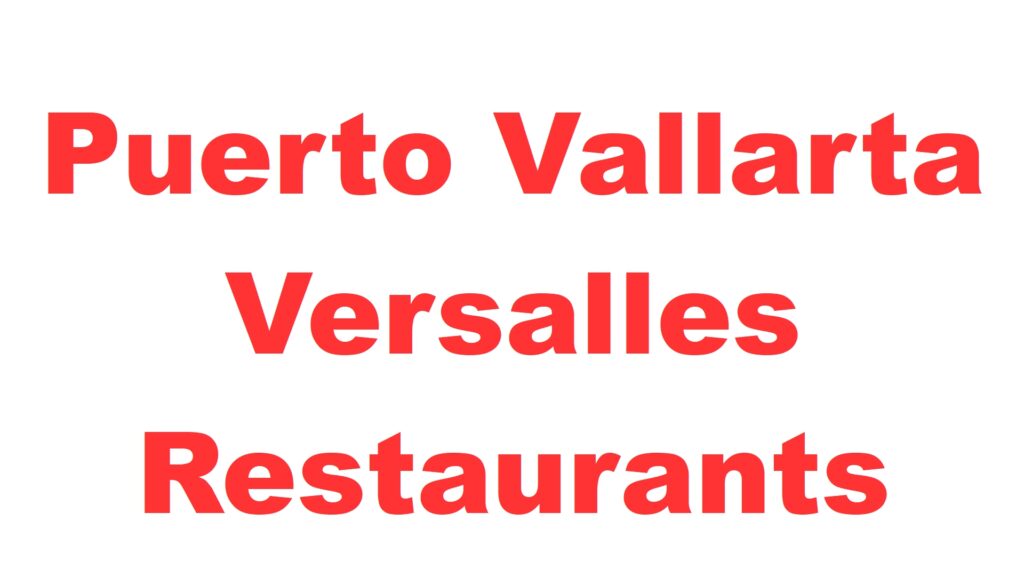 Private Tour Guide Puerto Vallarta Riviera Nayarit Travel Guide see details https://promovisionpv.com/private-tour-guide-puerto-vallarta-riviera-nayarit-travel-guide/
The Puerto Vallarta You Need To know! Entertainment, Eco Tourism, Cuisine, Culture. https://promovisionpv.com/the-puerto-vallarta-you-need-to-know-entertainment-eco-tourism-cuisine-culture/